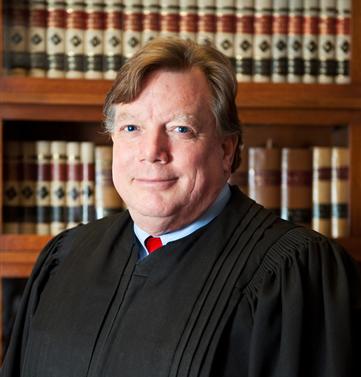 Bruce Winters, Judge
Judge Bruce Winters was elected Judge of the Ottawa County Common Pleas Court in November of 2008 and began his term February 9, 2009. Judge Winters is a life-long Ottawa County resident and graduate of the University of Toledo College Of Law. He has served many roles in the justice system, including a police officer, probation officer, assistant prosecutor, practicing attorney, and Magistrate of the Court.
During his tenure with the Common Pleas Court, Judge Winters has prioritized community safety and health, and has been responsible for several innovations in the Court to improve the community. These innovations include the development of a pre-trial supervision/bond release program, the creation of an Intensive Supervision Probation Program, and the introduction of Specialized Dockets Programs, including the DATA Program the Mental Health Court, and the Veteran's Court.  He is also responsible for the development of an in-house foreclosure mediation program. Judge Winters has also worked to improve the safety, accessibility, and effectiveness of the courthouse by reforming and expanding court security, instituting video arraignments, and launching new software for court records and public information requests.
In addition to his role as Judge of the Common Pleas Court, Judge Winters also has served as a faculty instructor for the Ohio Judicial College in Columbus, Ohio and for the National Judicial College in Reno, Nevada. He also enjoys spending time with his wife and two children.